When you're stuck at home with the kids and have nothing to do, don't despair! It's easier than you think to grab the crayons, glue, glitter, and paint and let their creativity shine. These fun activities for kids are easy, DIY, and can mostly be done with everyday items that you have around the house. (Your kids can do their part for the environment and keep themselves occupied at the same time.) You just need these sparks of inspiration to get the ideas flowing. What's that you hear? It's probably the sound of laughter and concentration, and certainly not a kid yelling, "I'm bored!" from the other side of the house.
If it's rainy and you're stuck indoors, there are tons of painting projects, inside crafts, and small-scale obstacle courses and activities that'll hold their attention for long stretches of time. Or, if you're able to head to the backyard, there are fun ideas for bubbles, water-based activities, and activities that get their little bodies moving. Either way, we've got your recipe for happy kids. Best of all, none of these require an electronic device or an app, so you don't have to worry about too much screen time.
1. DIY Jellyfish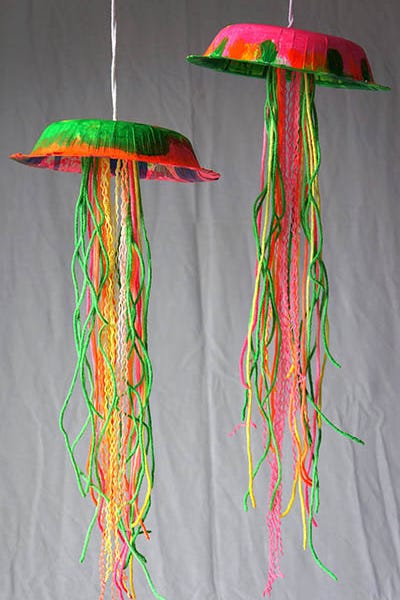 Paper plates and yarn transform into these denizens of the deep. If you use glow-in-the-dark acrylic paint, you can even see their "bioluminescence" in action when you turn out the lights.
2. DIY Tattoo-Patterned Planter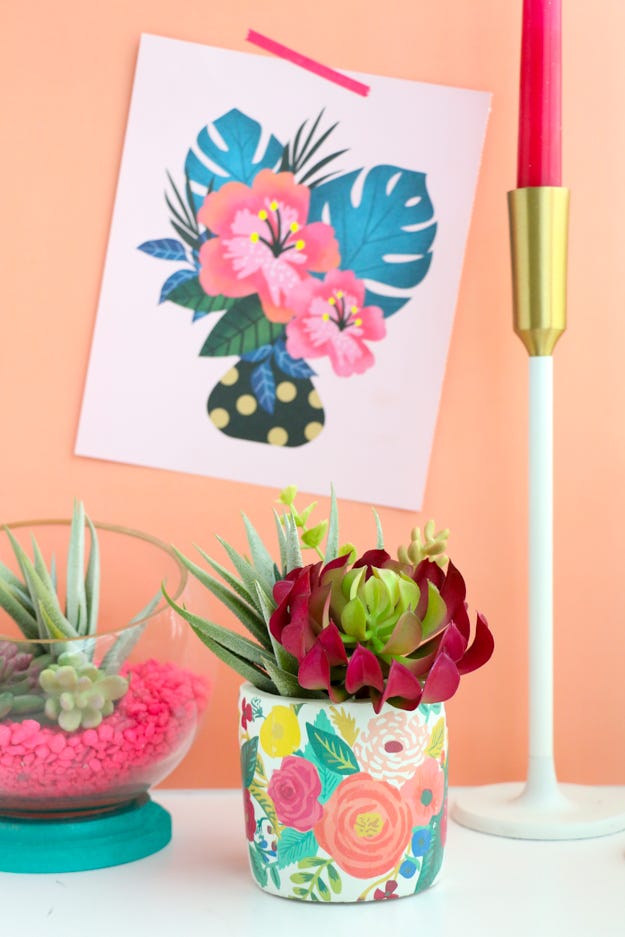 If you have a printer, you can get some printable temporary tattoo paper and use it to dress up old planters, mugs, pencil cups, and the like. (And if you don't have a printer, you can just use a lot of little, store-bought temp tattoos.) Tweens will have a great time finding patterns that match their bedrooms or school supplies.
3. DIY Tissue Box Monsters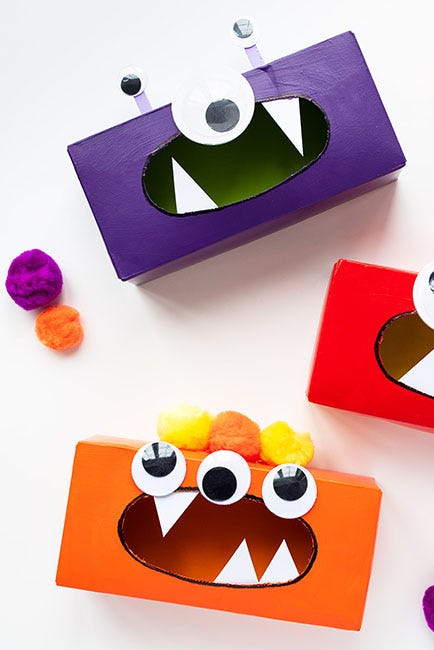 You probably have empty tissue boxes lying around the house already. When you're done, use the extra pom-poms to "feed" the monster. Turn it into a minute-to-win-it game by seeing how many pom-poms players can toss into the monster's mouth in 60 seconds.
4. DIY "I Spy" Bag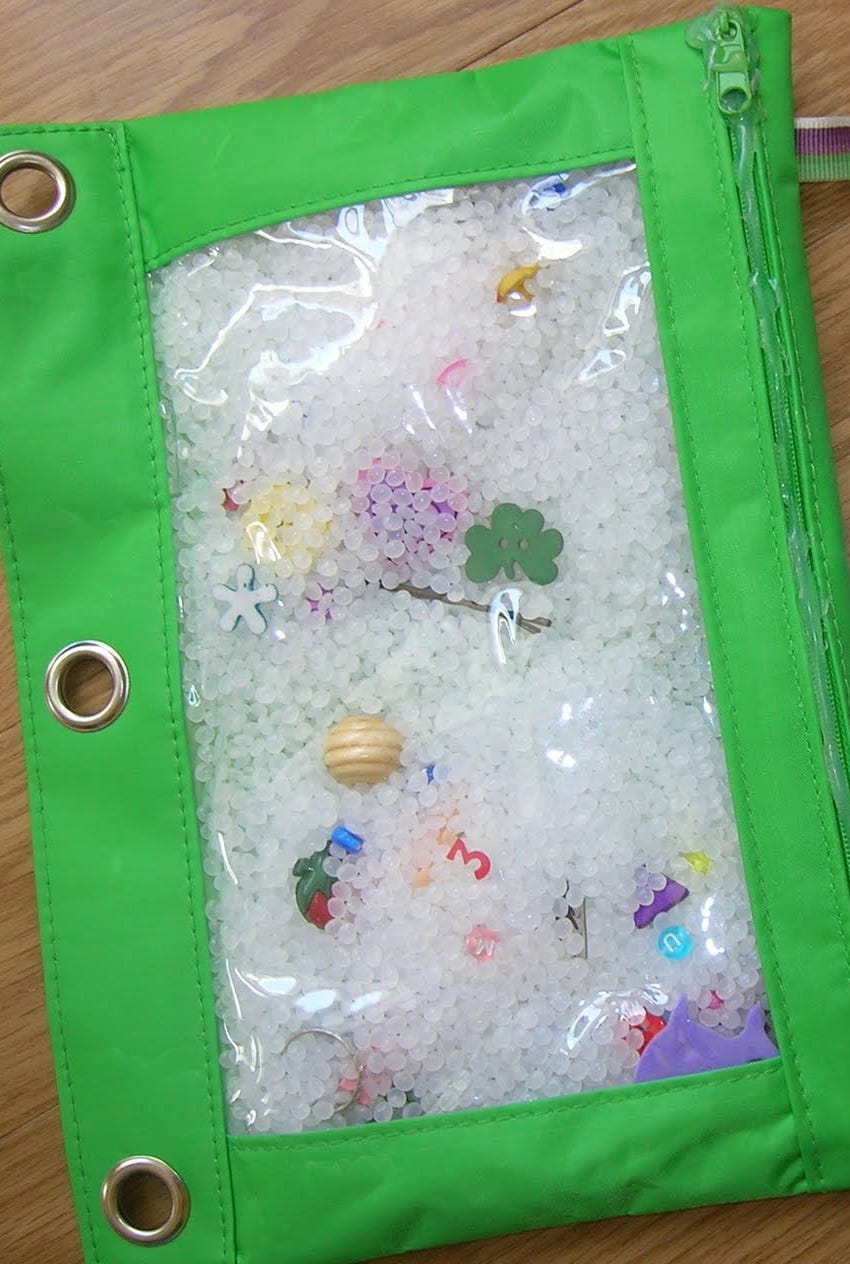 Transform a windowed pencil case into an armchair treasure hunt with this no-sew project. Fill the case with poly pellets to obscure the treasures.
5. DIY Paper Bead Necklaces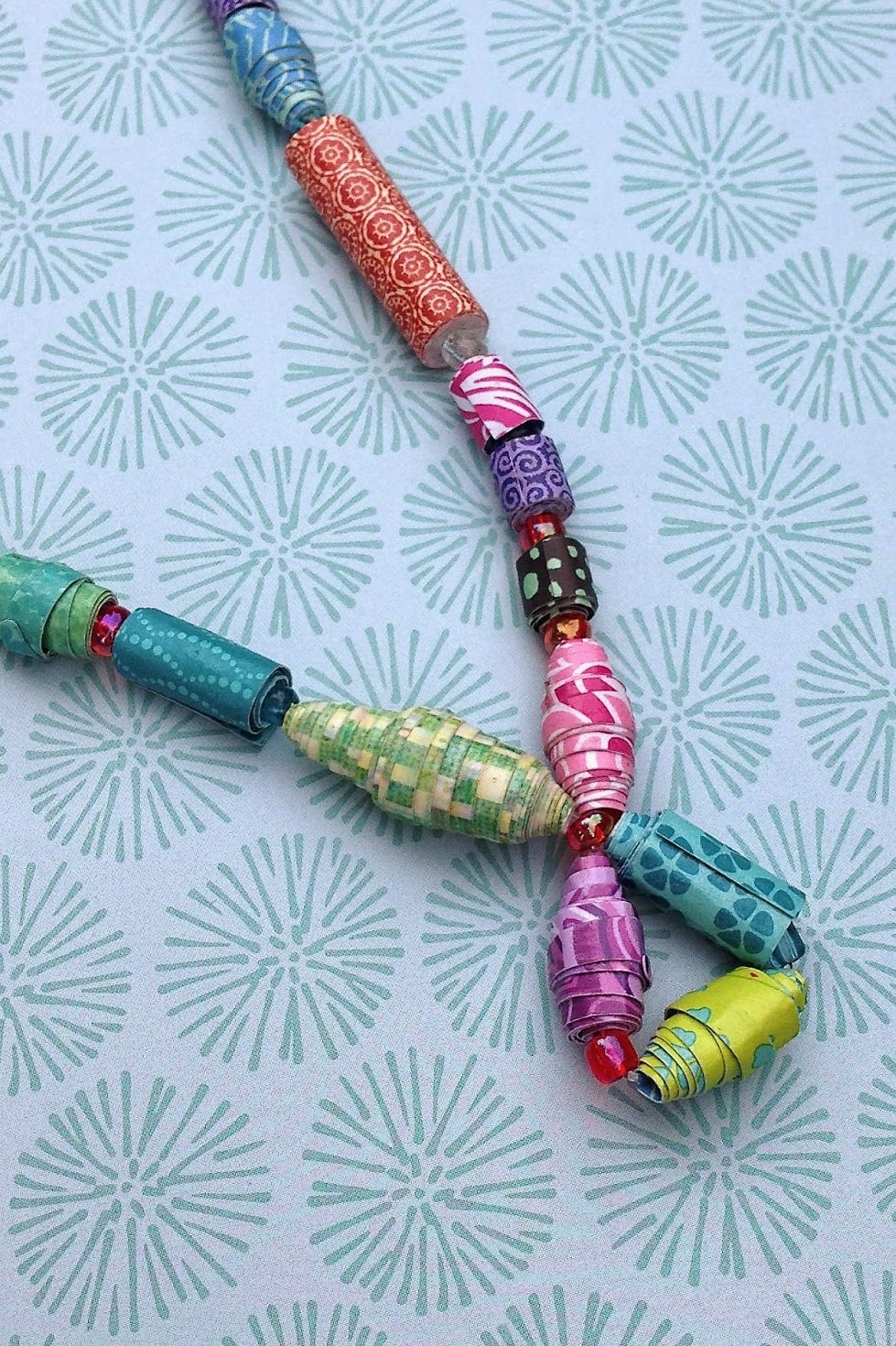 Strips of scrapbooking paper look super cute when rolled into beads, but you can also have your kids experiment with wrapping paper, magazine clippings, or newsprint for a craft you can do without going to the store.
6. DIY Flight School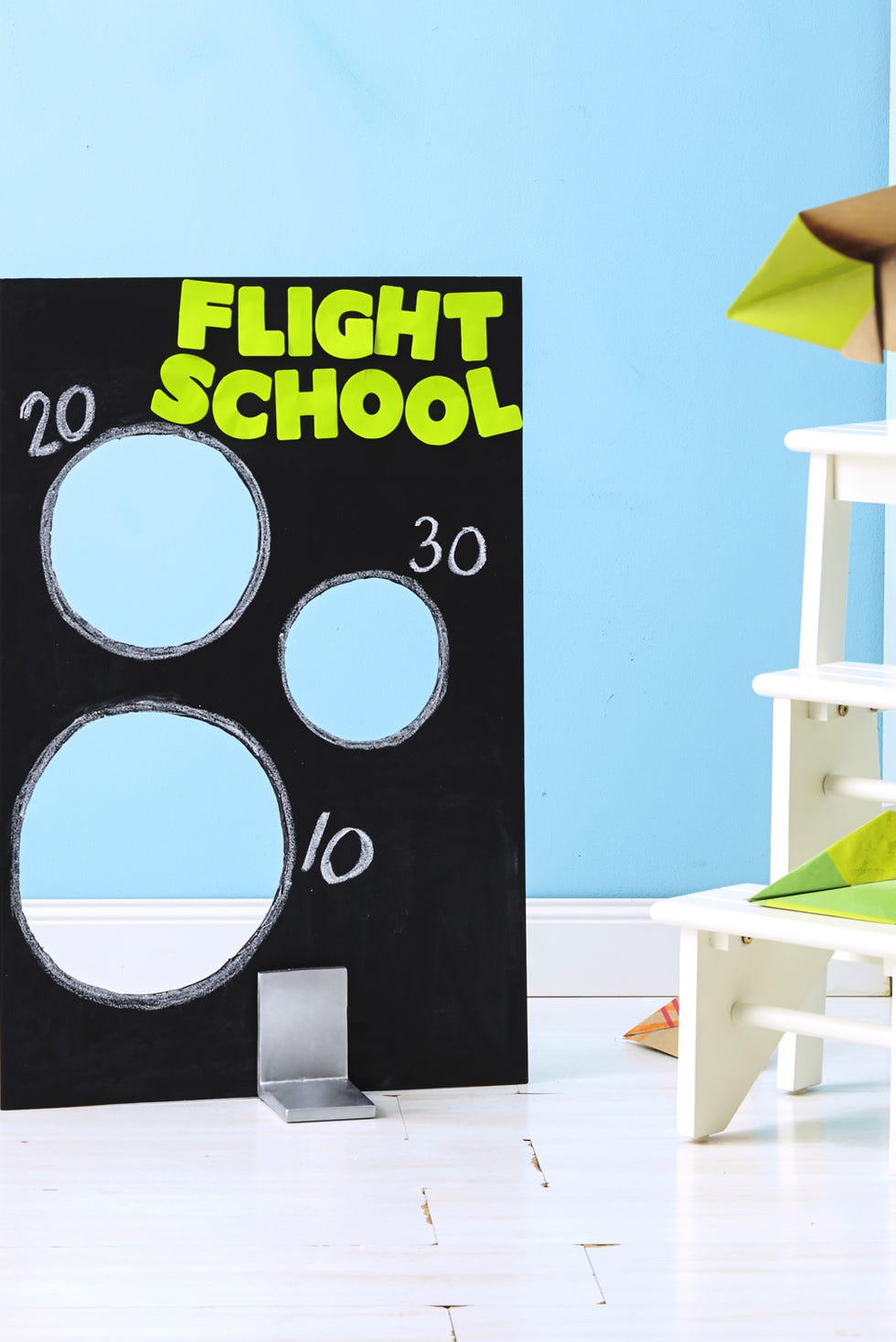 These paper planes are perfect for kids — just fold and let your imagination fly. Increase the challenge by making some cardboard targets for the planes to fly through.
7. DIY "Space" Crayons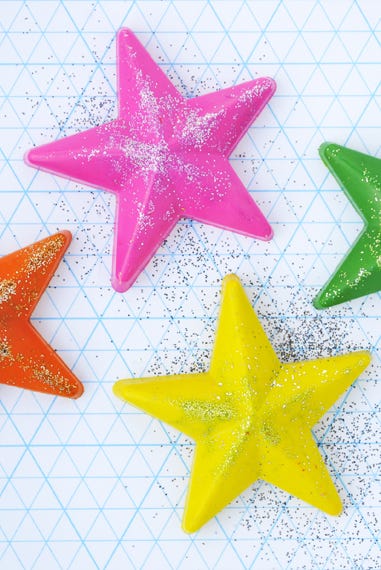 There's just something about sparkly crayons in celestial shapes that makes coloring time extra exciting. Plus, you make them with the ends of old crayons that kids never want to color with, anyway!
8. DIY Paper Bracelets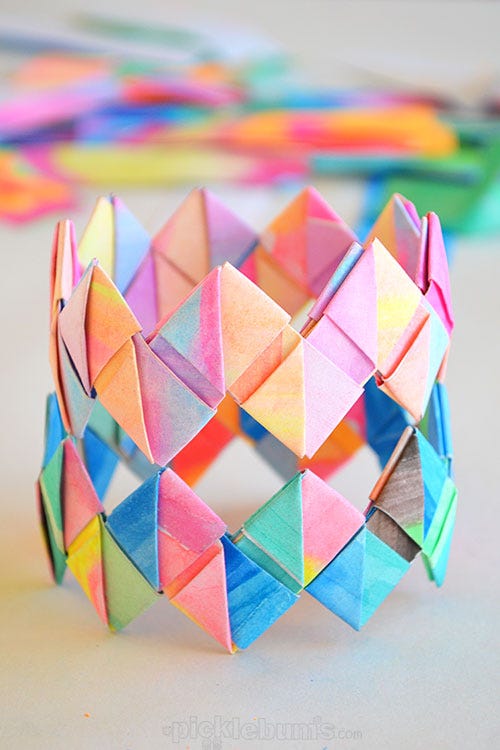 We love a two-for-one activity: First, paint abstract shapes with watercolors, and then have older kids cut the paper into strips and fold them into wearable art.
9. DIY Felt Elastic Bookmarks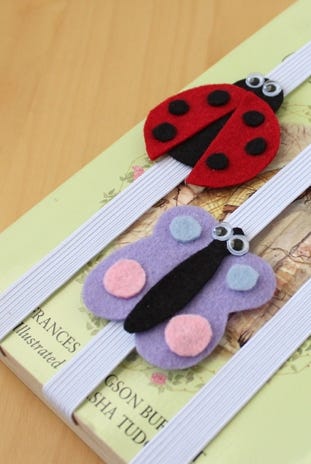 With bookmarks this cute, they might even be motivated to do more reading. You can whip these up in a snap with some felt, googly eyes, glue, and elastic.
10. DIY Race Track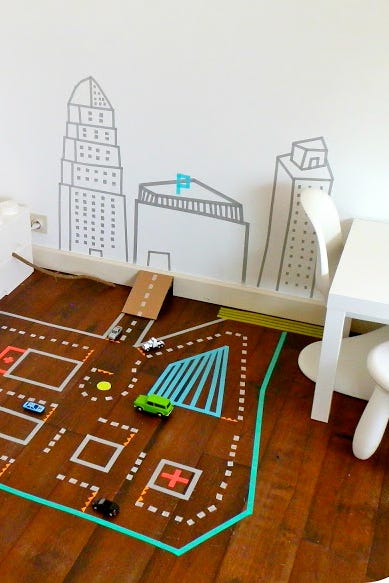 Take your washi tape stash to the floor to create a colorful, customizable race track for tiny cars — and a place to park them when playtime is over.
11. DIY Foam Paint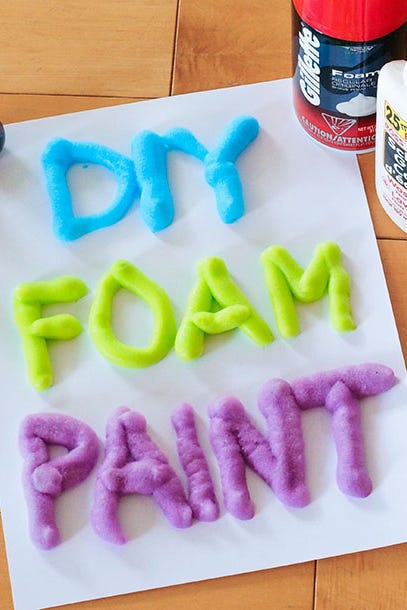 This three-ingredient recipe is a little bit art, a little bit science. The paintable foam (which kids can pipe out of plastic bags) hardens overnight into super-cool, puffed-up masterpieces.
13. DIY Temporary Tattoos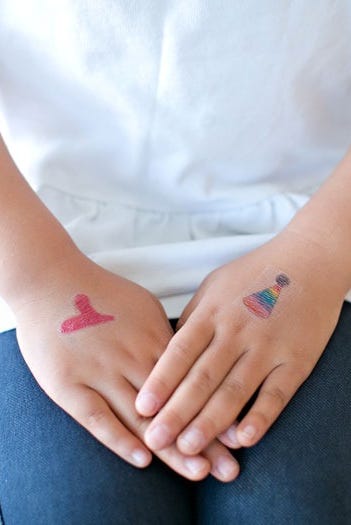 You can use that leftover tattoo paper to celebrate your kid's love of doodling by making temp tats out of her own art. (And, go ahead: Let her put a few on you, too.)
14. DIY Glow Bubbles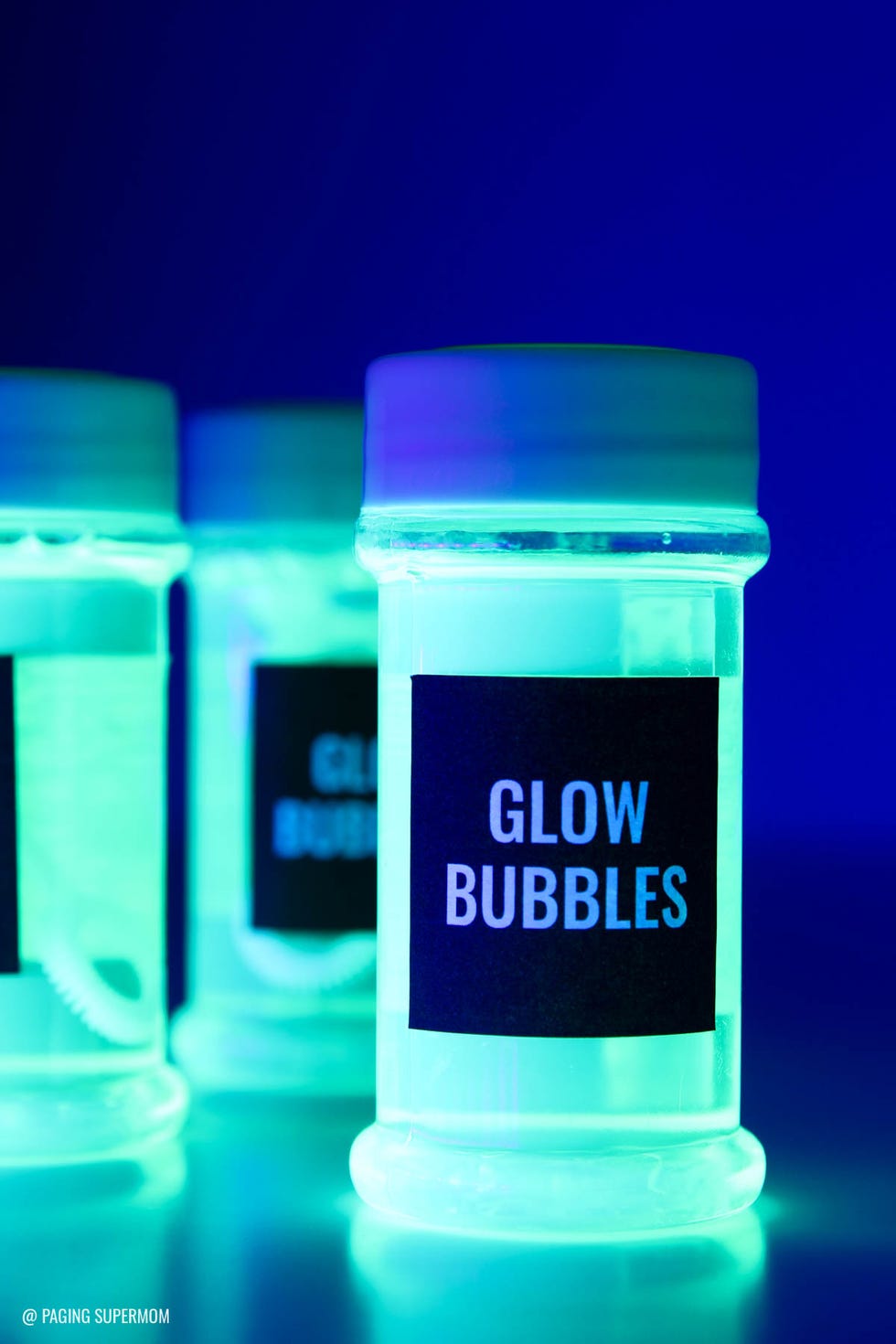 It turns out that adding ink from a highlighter to some bubble solution makes bubbles that glow under a blacklight. Ready for some glow-in-the-dark fun?
15. DIY Crystal Names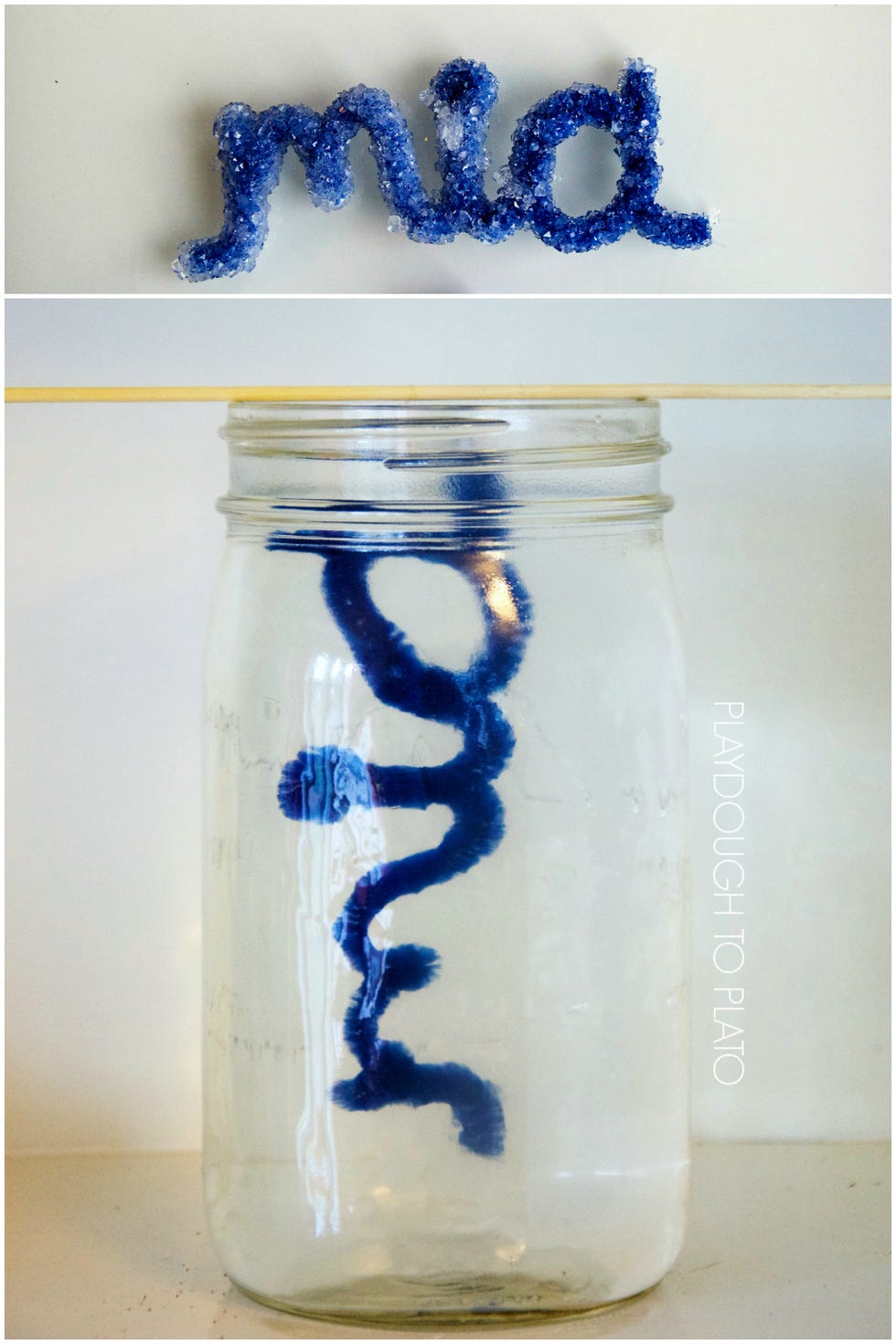 It's a twist on the classic science fair exhibit: Bend pipe cleaners into letters or shapes, and watch them grow sparkles overnight in a borax solution.
16. DIY Mini Volcanoes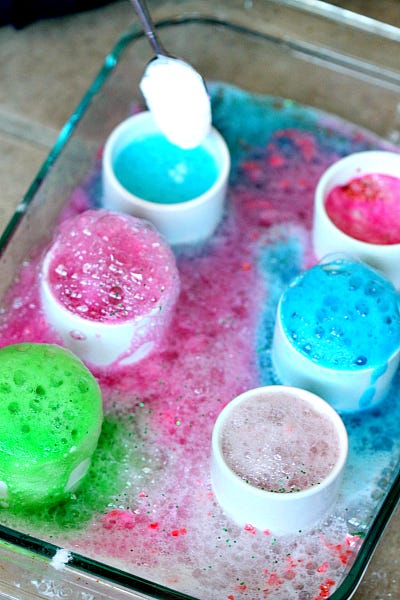 This explosive science experiment (disguised as permission to make a mess) is a lot more palatable when contained in a glass dish. Add food coloring for colorful lava.
17. DIY Artsy Collages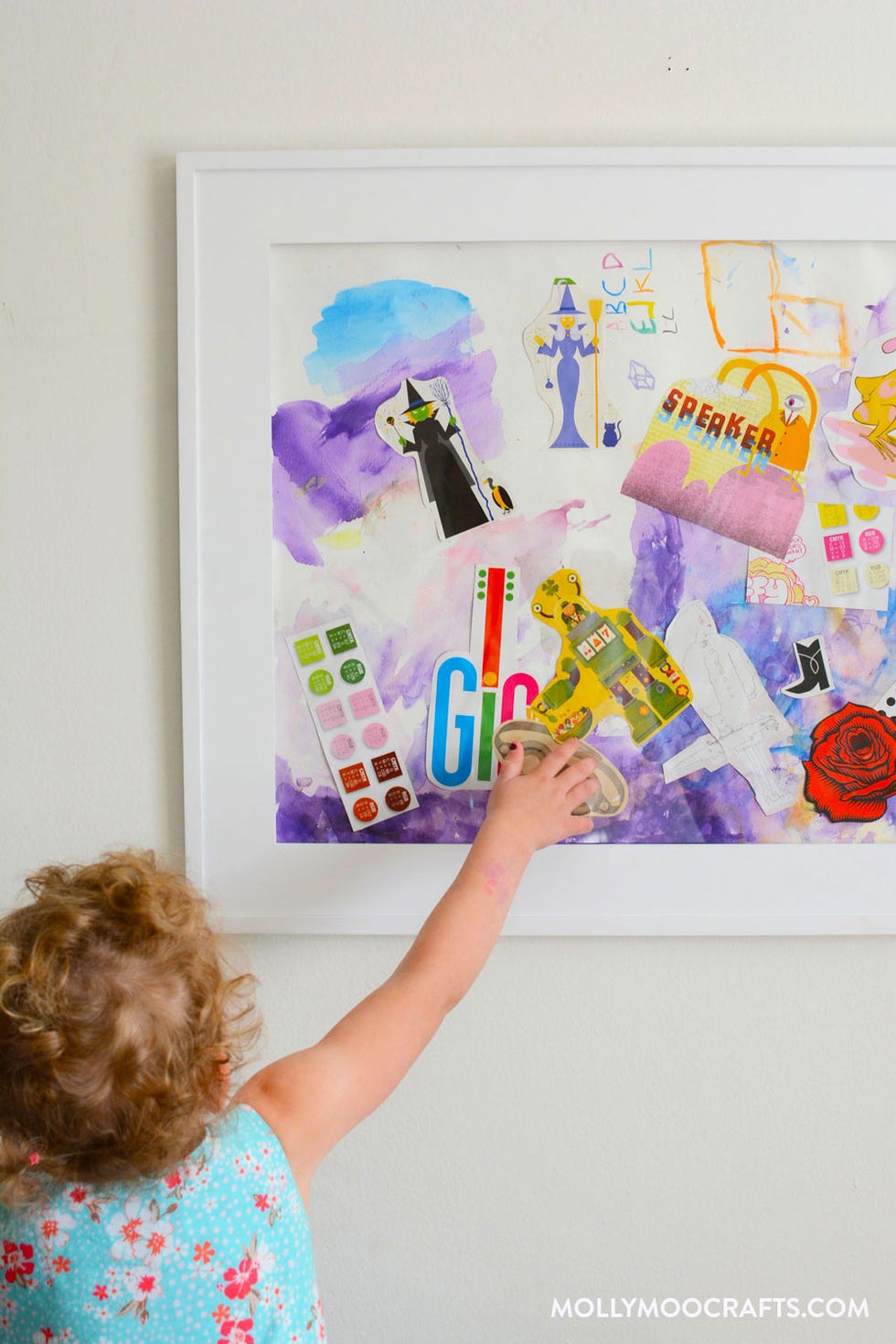 It's amazing how a piece of paper loaded up with watercolor doodles, stickers, and pictures from thrifted design books becomes instant art when framed.
18. DIY Window Art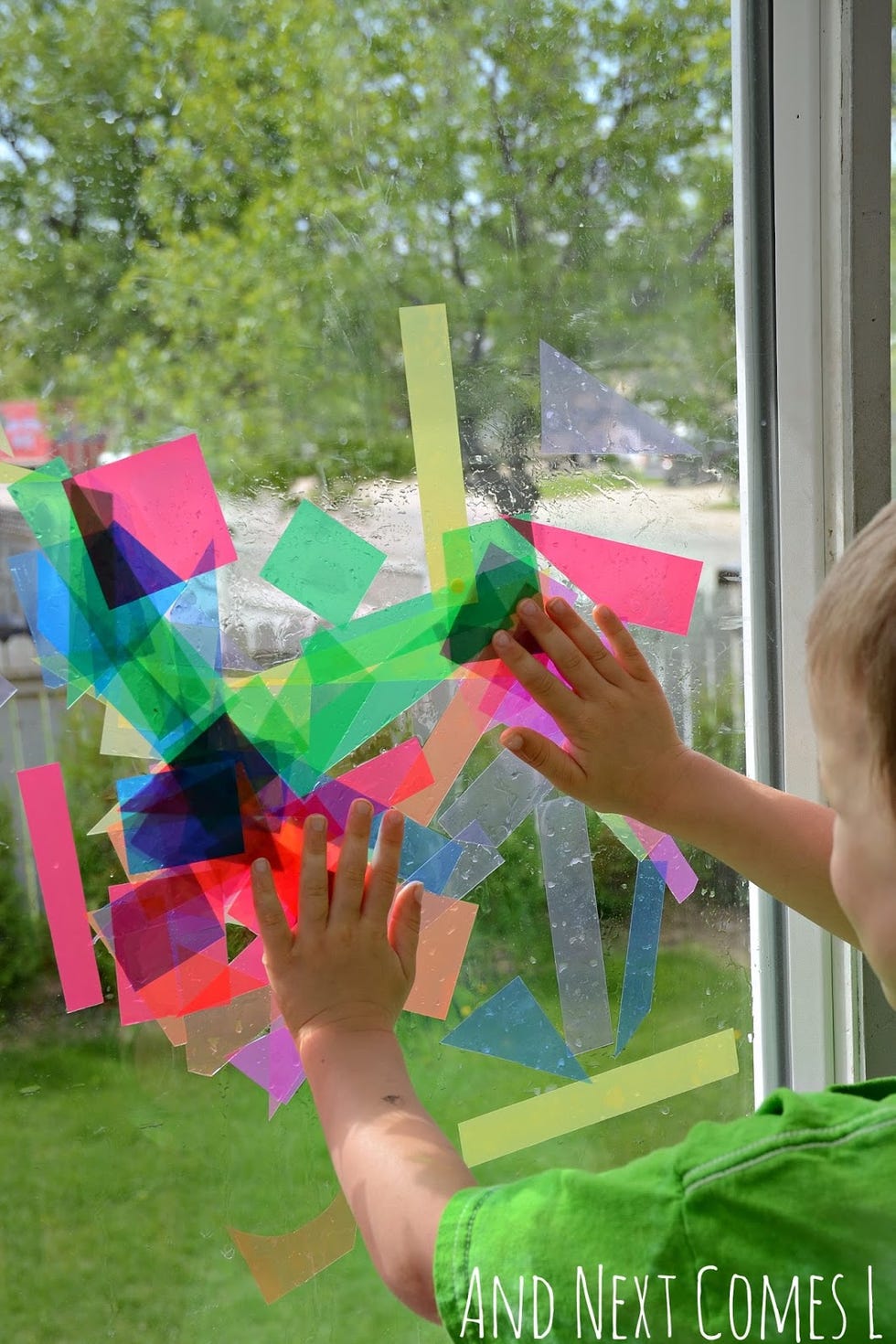 Don't worry — we're not suggesting you surrender your patio doors to your kids' artistic ambitions. This activity only requires transparency sheets and water, so it's totally removable.
19. DIY Fairy Bells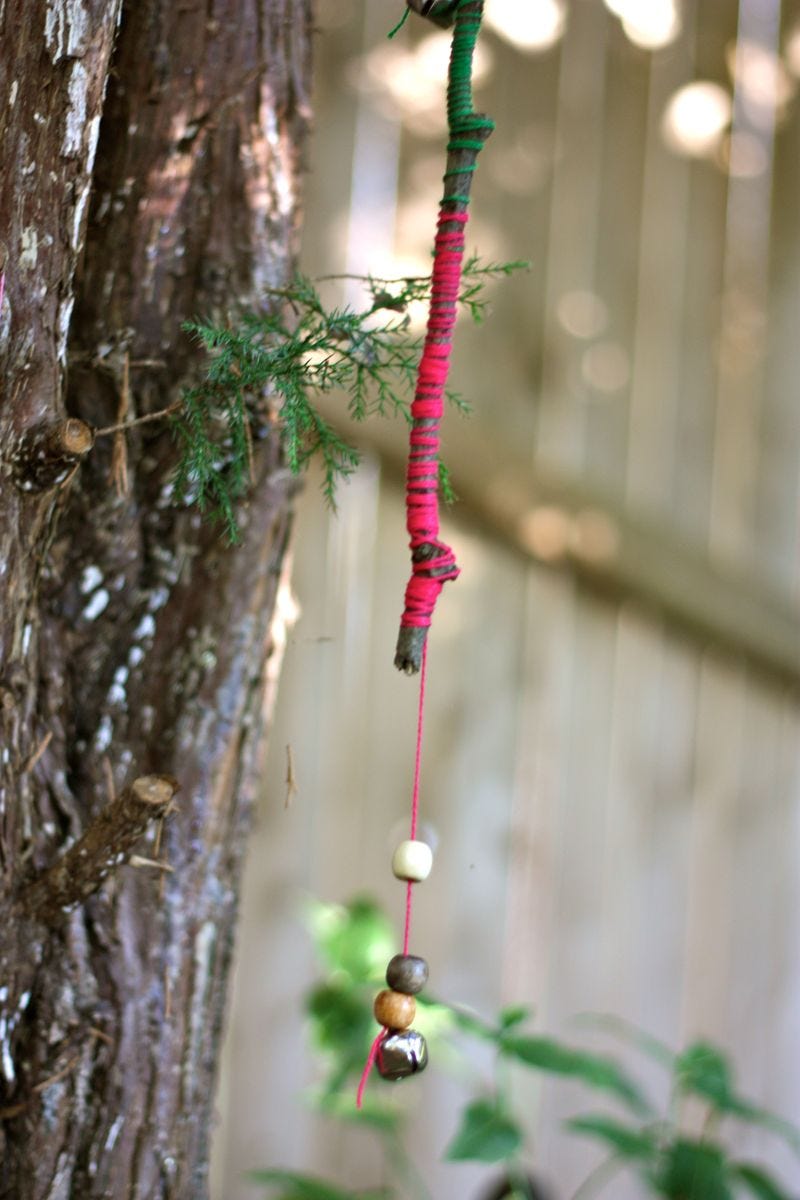 Decorate twigs with embroidery floss, beads and jingling bells to add a bit of whimsy to your yard. Listen to see if the fairies come out to ring the bells.
20. DIY Spiky Sponges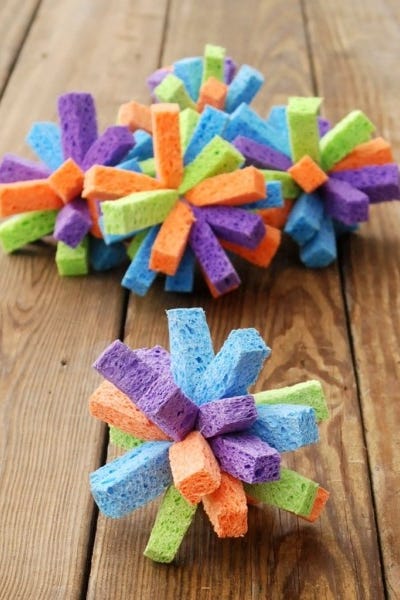 When skipping through the sprinkler loses its charm, pull out these homemade spiky sponges for a riff on water balloons that won't cause bruising.
22. DIY Fairy Garden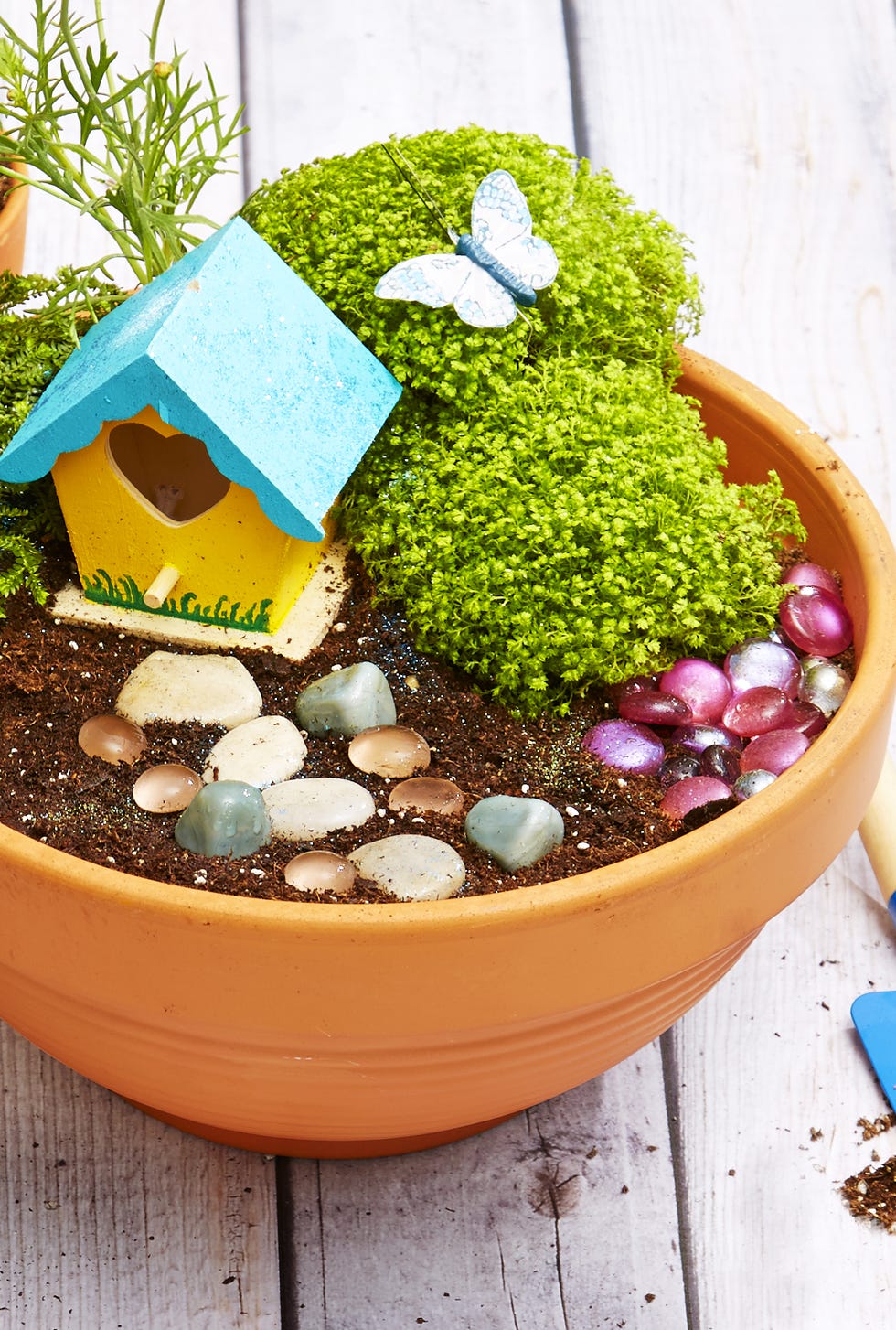 To you, it's just glitter; to them it's magical pixie dust. Sprinkle some over your pint-sized garden and wait for the fairies to come out and play!
23. DIY Pool Noodle Obstacle Course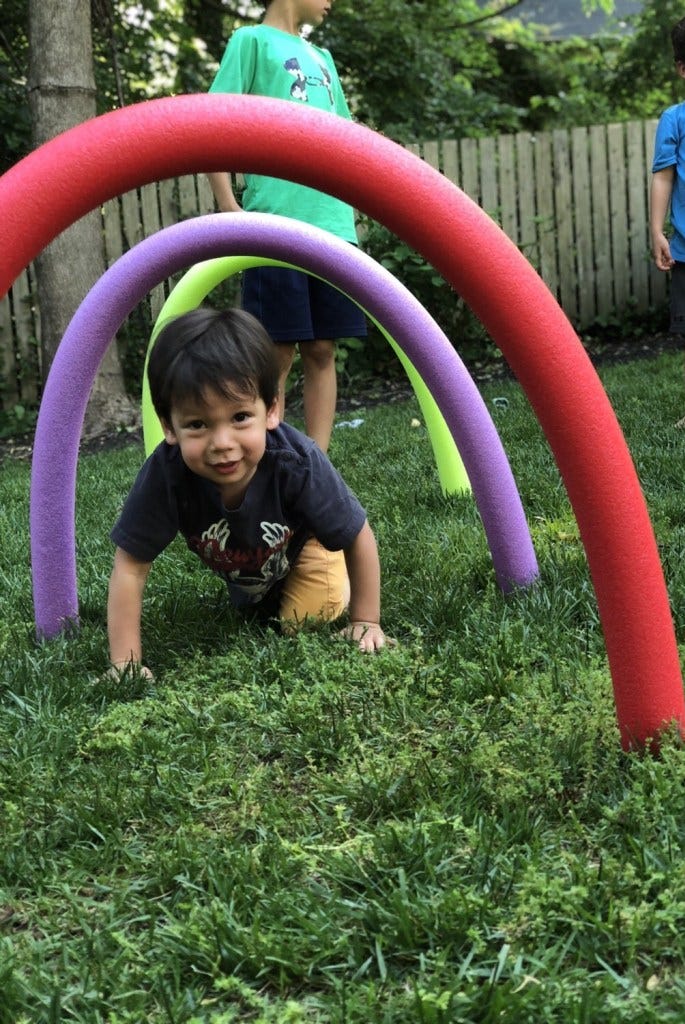 You don't actually need to change into your swimsuit to have fun with pool noodles — you can use them to create obstacles that kids have to climb through, crawl under, balance on, or jump over.
24. DIY Outdoor Concert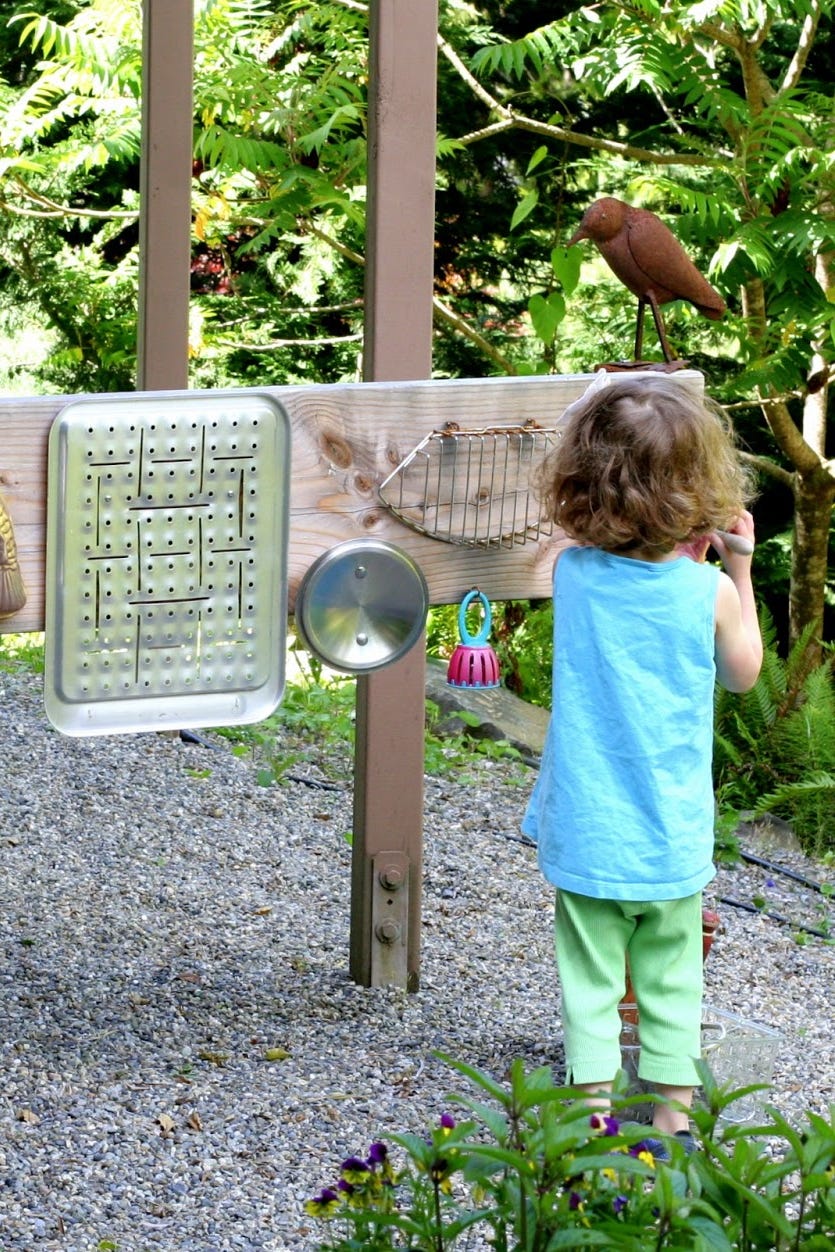 Thrift store finds become a backyard music station (and save your everyday cookware from your little maestro's enthusiastic playing). With a few modifications, you can probably set up an indoor version of this one-man band wall, too.
25. DIY Water Balloon Batting Station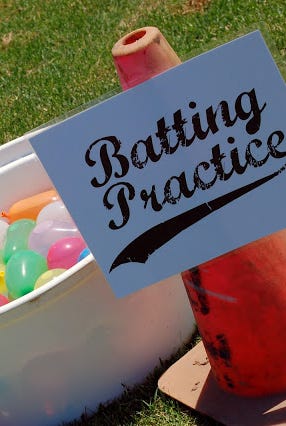 Because nothing says "summer" quite like a bucket of water balloons and America's pastime. Play ball!
26. DIY Fireworks in a Glass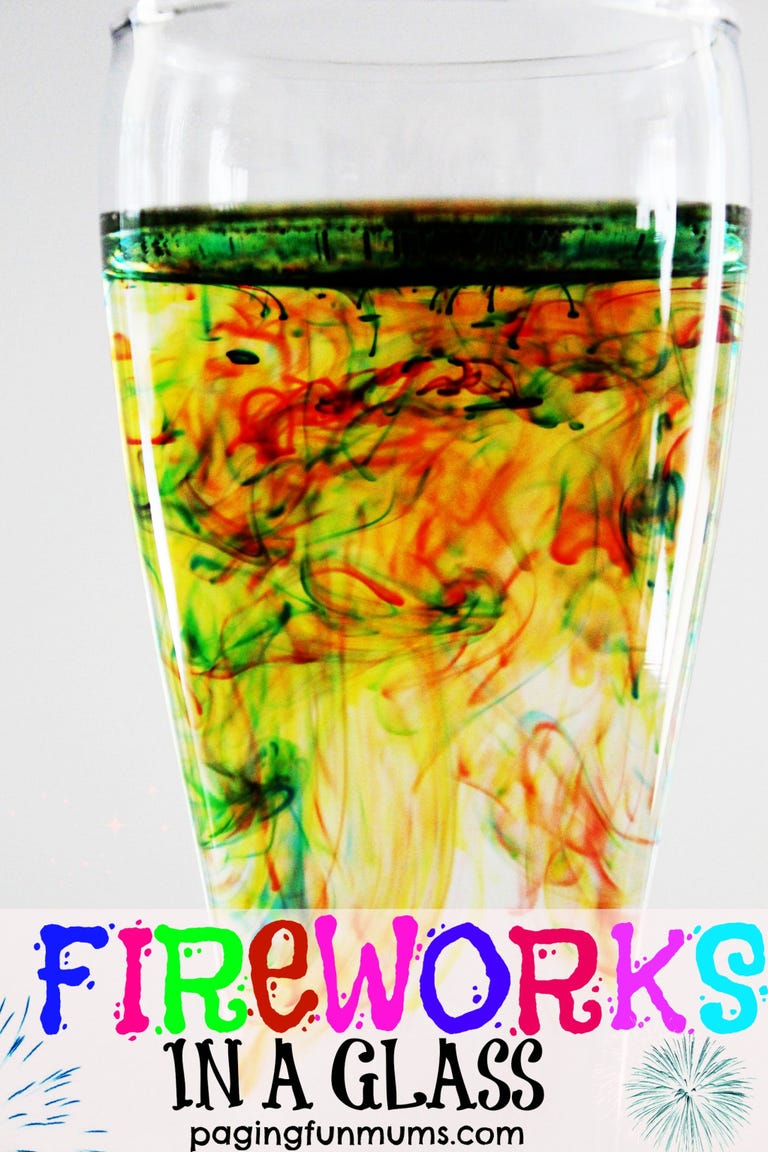 When food coloring, olive oil and water mix, the result is so mesmerizing that kids will want to watch it happen over and over again.
27. DIY Toy Parachute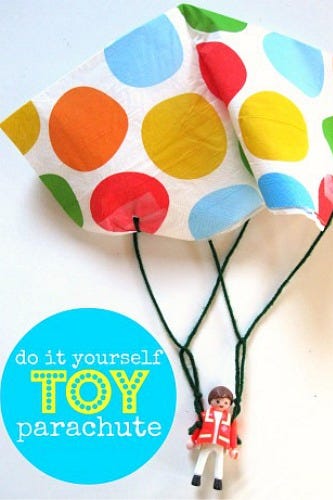 A paper napkin and some string is all you need to turn a figurine into a mini paratrooper. Plus, it's kid-approved: One blogger's son called the toy "the best craft ever.
28. DIY Shell Memory Game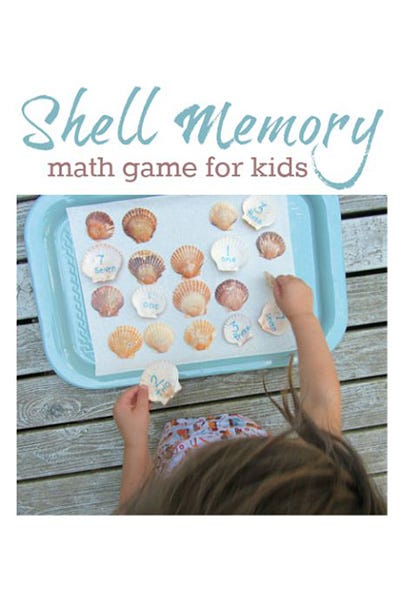 Collect shells on the beach and make them into a fun game that jogs her mathematical memory. If you don't have a beach nearby, you can fudge it and buy some shells.