It should go without saying that a global pandemic isn't necessarily the best time for everyone to brush up on their skills—many are still working in essential businesses, working from home, or simply busy taking care of family and loved ones. But now that we're several weeks into stay-at-home orders for most states, you may be looking for new ways to occupy the extra time you have on hand. Online classes are a great option to keep you busy while still feeling purposeful and productive.
Whether you always wanted to learn basic coding, sharpen math skills, or develop artistic prowess, these seven online learning platforms offer a plethora of courses from experts in the field or professors at top universities. Plus, most of these classes are now offered at reduced prices or for free during the COVID-19 pandemic, so now's a great time to register to learn and develop new skills.
1. Coursera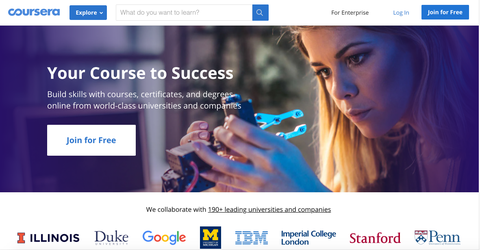 Coursera offers a wide variety of courses from universities and companies, including Yale's popular "The Science of Wellbeing" course and Google's Python Crash Course. The format and cost of these courses also vary, but they offer the flexibility to take anything from one-time workshops to professional specializations and even master's certificates from online universities.
2. Skillshare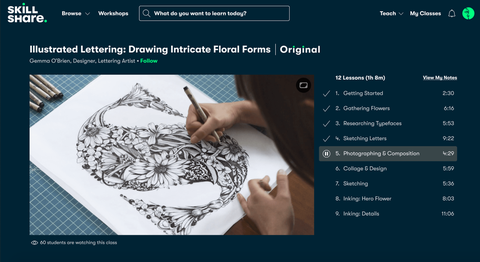 A popular platform for artists and creatives, Skillshare offers video-based courses in a wide variety of creative pursuits, such as drawing and illustration, photography, design, creative writing, and more. You can sign up for free and access a plethora of free courses, which are usually short video lessons that take about an hour to complete. However, a Premium subscription that costs $8.25 per month (30 to 50 percent of which goes to help pay Skillshare teachers) offers thousands more course offerings and the ability to download classes to watch them offline. Right now, you can sign up for Premium with credit card information and get two months free.
3. Udemy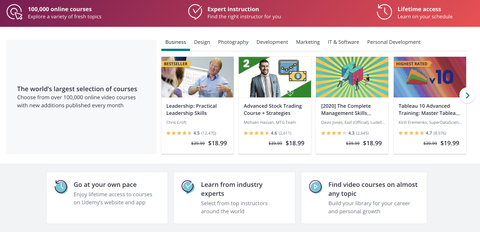 With over 100,000 online video courses, Udemy's huge repository is a great option to consider for classes in business and marketing, IT, design, and more. Many courses are priced as low as $20 for many hours of video lectures and available in many different languages. Plus, you can preview the course content to make sure that the time commitment and topics align with your learning goals. If you're intimidated by the amount of offerings, simply answer a few questions about your interests and abilities, and Udemy will provide you with recommendations for where to start.
4. Codeacademy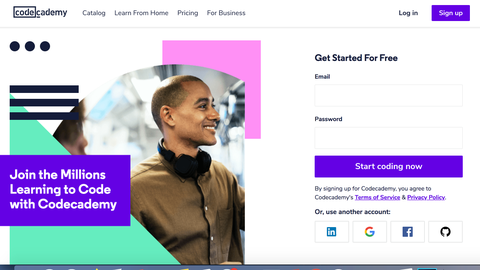 Have you always wanted to learn to code, but never knew where to start? With Codeacademy, you can start at any experience level to learn basic HTML/CSS, JavaScript, Python, or more. Take a quick quiz to figure out where to start, and start practicing real code. Eventually, you may even be able to build basic websites, apps, and conduct advanced programming. The free plan includes up to 180 hours of content, but you can also try the Pro membership for free for one week to get more members-only content and real-world practice.
5. Edx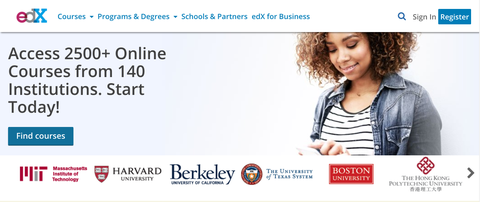 Edx is similar to Coursera in that it hosts many online university courses in a range of academic fields from the sciences and humanities to business and technology. Some of its top partners include Harvard, Berkley, MIT, and IBM, many of which offer professional certificates and "micro" degrees. While you can take most of the classes for free, earning a verified certificate often costs money. In addition, most courses are self-paced, but still start on a certain date and run for a few weeks.

6. Pluralsight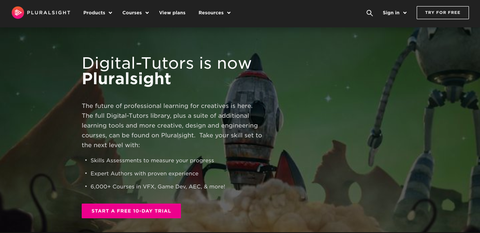 Focusing on technology, Pluralsight offers courses for individuals, business teams, or other educators and students in subjects like software development, IT, and data security. If you're already studying to pass a certificate exam in your field, it also offers practice exams. Pluralsight has also made all of its expert-led videos free for the month of April, though personal subscription plans typically start at $29 per month.
7. Future Learn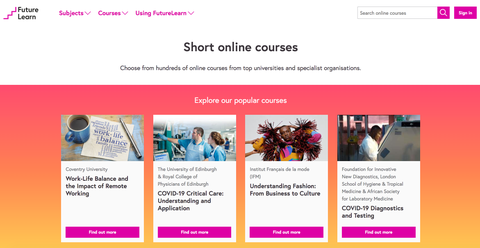 Another general online learning platform, Future Learn provides several tiers of classes in all kinds of subjects, including business, art and media, healthcare, history, IT and computer science, humanities, and other personal skills. Its free plan will provide you access to a course at no cost for its duration and up to 14 days after, but you can also "upgrade" the class to access any tests and get a certificate. An unlimited yearly subscription provides flexibility to take any course at your own pace as well as any tests and certificates. Many courses are hosted by universities, businesses, or other organizations around the world. They also clearly label the amount of weeks and hours per week, so you'll know exactly the time commitment you're getting into.